Our Basketball Training options include 2 classes offered by the hour and one option for specialized agility and speed lessons offered in 3 or 6 sessions. Click the choice you are interested in to expand that section to learn more. 
Impact Basketball is a non-for-profit organization designed to help
boys and girls develop and improve their basketball skills.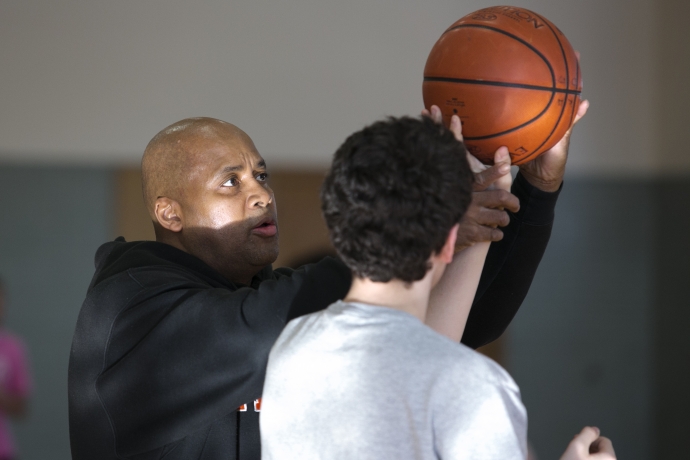 Coach James Foster helps a youth handle the ball better.